your gift to vcee makes a difference
With your help, students are engaged in learning. VCEE programs make economics and personal finance come to life with real-world experiences and standards-based curriculum led by qualified educators.
Without your help, Virginia's teachers go unsupported. Financial education is no longer incorporated in every classroom. Unemployment rates rise and the wealth gap increases.
please dONATE NOW to help virginians'
aspirations for social advancement and equal opportunity
The Virginia Council on Economic Education's tax ID is 23-7087052. For general questions, contact Jennie Romero, Director of Development, at 804.828.6054 or jrromero@vcu.edu.
FEATURED GIVING OPPORTUNITY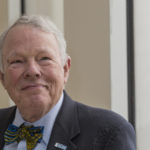 Invest in the S. Buford Scott Endowment. Honoring one of VCEE's founding board members and a driving force for economic education in Virginia, the endowment is administered by the Community Foundation for a greater Richmond. Watch a video tribute to Buford and donate now to the Scott Endowment.
WAYS TO GIVE
Donate now online. It's easy, secure and fast.
Give by mail. Make checks payable to "VCEE" and mail to:
Virginia Council on Economic Education
301 West Main Street, Box 844000
Richmond, VA 23284-4000
Stock gifts and transfers. 
Mary Hagan, BB&T Scott & Stringfellow
804.782.8823
Account # 8581-4263
Account Name Virginia Council on Economic Education
DTC # 0702
(Don't forget to include your name so you can be credited.)
Planned giving. Explore the benefits of a planned gift by seeking the advice of your tax advisor, attorney and/or financial planner.
Workplace giving. The annual Commonwealth of Virginia Campaign is available to state employees. Designate your gift to VCEE using code #003940.
Matching gifts. You can double or triple the impact of your donation when you use a company-sponsored matching gift program. Inquire with your human resources office to determine if your company matches your gift.
Gifts-in-kind. Gifts of non-cash value or gifts of service are considered gifts-in-kind. Please contact the Council to discuss your plans.
VCEE does not share personal information with any individual, organization or third party.