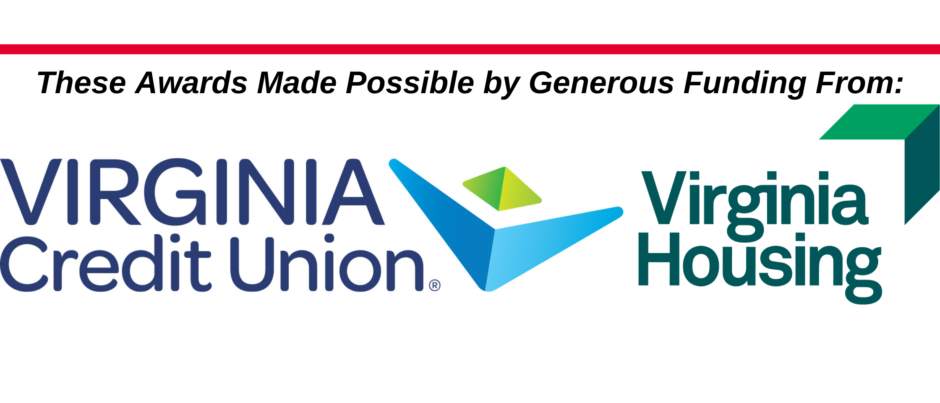 Award submissions for 2021 are due at 5pm ET on August 30!
These awards honor innovative and engaging approaches to teaching entrepreneurship, economics, or personal finance at the K-12 level. Winners are to be honored both by their regional Centers for Economic Education as well as by the Virginia Council on Economic Education.
Submit for the 2021 Economic Educator Awards!
Requirements and Prizes
Virginia Outstanding Economic Educator Award
Recognize an educator with a sustained history of commitment to entrepreneurship, economic and financial education. Teachers or administrators are encouraged to nominate themselves or a colleague.
$100 Award
An educator from each of VCEE's Centers for Economic Education will be awarded.
$1,000 Grand Prize
Virginia's Outstanding Economic Educator of the Year will be recognized from the above group.

Outstanding Lesson, Unit or Performance-Based Assessment on Entrepreneurship, Economics, or Personal Finance
Entries may be a single lesson, unit of study, or performance-based assessment. Additionally:
Must have been used in the author's class within the last three years

Co-authored entries are acceptable

If non-original resources are included, appropriate credit must be given
All Virginia educators are eligible for the following awards:
$1,000 First Place
$500 Second Place
$250 Third Place
VCEE Institute Graduate
Lesson, unit or performance assessment developed and used by a teacher who has completed a VCEE Institute.
Up to $1,000 Award
The Economic Education Centers are available to provide feedback prior to the submission of an entry. Click here to >> find a Center near you.
> If you are interested in supporting the Virginia Economic Educator Awards, please view the sponsorship opportunities. (PDF)
---
Congratulations to Our 2020 Winners!
Virginia's Outstanding Economic Educator of the Year: A sustained history of commitment and contribution to economic and financial education
Joseph Clement, Chantilly High School, Fairfax County
Regional Outstanding Economic Educators:
George Mason University CEE:
Kelley Endreola, Battlefield High School, Prince William County
James Madison University CEE:
Bethany Everidge, Harrisonburg High School, Harrisonburg City
Virginia Commonwealth University CEE:
Monica Van Arsdale, Midlothian High School, Chesterfield County
University of Lynchburg CEE:
Kelly Steele, New London Academy & Huddleston Elementary School, Bedford County
VA Tech / UVA-Wise CEE:
Megan Wolford, Hurley High School, Buchanan County
Lesson/Unit or Performance Based Assessment:
1st Place: Michaela Minore and Cesar Gonzalez
Skyline Middle School, Harrisonburg City
"Career & Personal Finance" (Online Learning Modules)
Download the lesson
2nd Place: Eileen Hernon, K. Boronat-Garcia, P. Erb, S. Rodgers, L. Kennedy, A. Switzer, E. Park
Bluestone Elementary School, Harrisonburg City
"Third Grade Scarf Factory"
Download the lesson
3rd Place: John Cunningham and John Meehan
Freedom High School, Loudoun County
"Elon Musk Knows Entrepreneurship"
Download the lesson
Institute Graduate: Lesson/Unit or Performance Assessment developed and used by a teacher who has completed VCEE Economics, Entrepreneurship, or Personal Finance Institute:
Iris Gibson, Langston High School Continuation Program,
Arlington City
"Is Education a Good Investment?"
Download the lesson
Economics & Personal Finance Mini-Grants: $250 Grants to assist teacher classroom projects / Most effective project completed Awarded
Patrick DeRosa, Osbourn Park High School,
Prince William County
>> View the 2019 Virginia Economic Educator Award Winners here
>> Click here for past award-winning educators and resources (2012-2018)