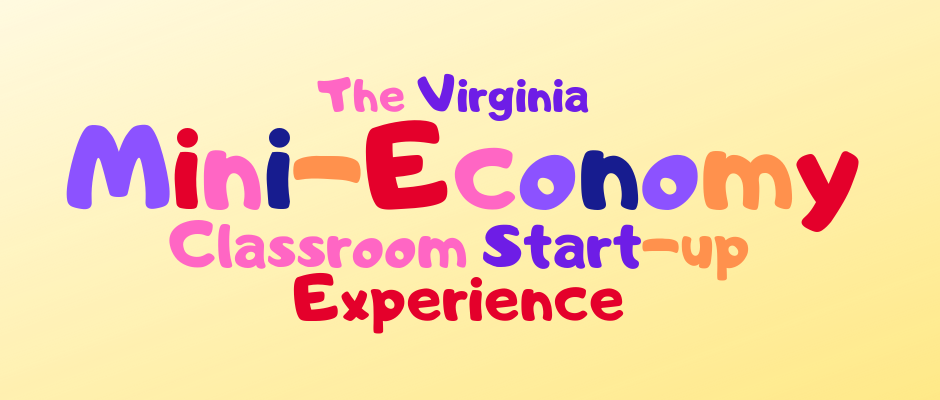 Mini Economy is experience-based instruction used to teach entrepreneurship, economics and government in the classroom. Conducted as a unit of study, this high-energy simulation focuses on economic concepts, financial literacy, classroom management and real-world market situations. Students establish their own society, design currency, plan and open businesses, and create a functioning government.
A student-structured economic society (with the guidance of a trained teacher)
Goal setting and responsibility
Cooperative learning
Experience with entrepreneurship in an authentic market situation
Creative problem solving
Crossover instruction in language arts, math, art and social studies.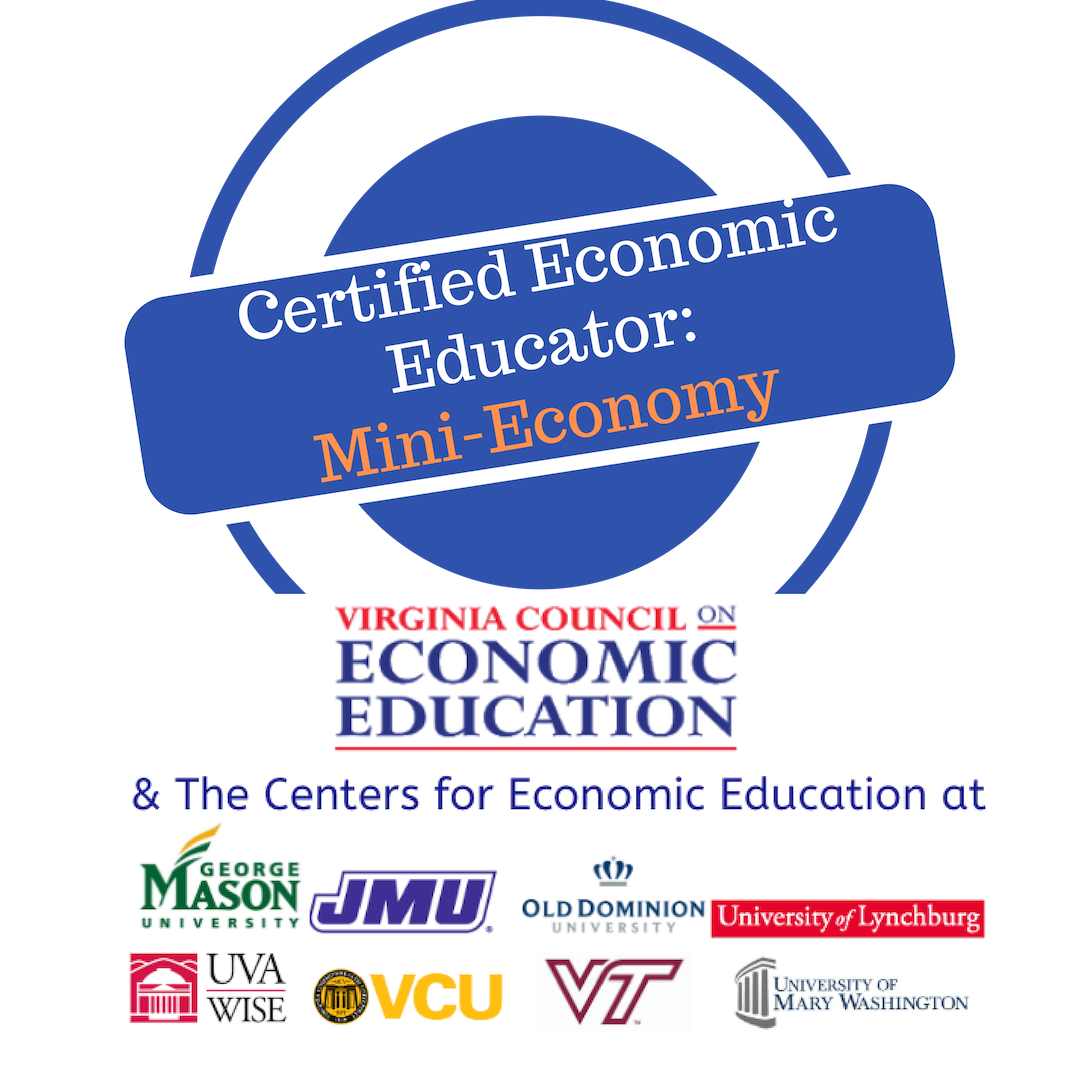 Join Us for a FREE
Mini-Economy Summer Institute for
Grade 3, 4,5 and Middle School Teachers
July 16, 17 & 18 at VCU in Richmond
18 Hours of Recertification Hours
Free Breakfast, Lunch and All Mini-Economy Classroom Starter Kit Materials
Attend the entire Institute and pass a quiz to earn your Certified Economic Educator: Mini-Economy.  >> Register Here
A Mini-Economy is a flexible and customizable classroom program that usually it runs for weeks or even months in your classroom.  Generally the program includes:
A system of money/currency that is exchanged, invested and managed
Support for starting start-ups and new businesses
A "Market Day" hosted at your school where students create and sell products and services to each other using the classroom currency
Government with elected representatives
Roles and job descriptions for each student
A process for collecting taxes and providing public services
Eager to learn more and see a preview?  See this Lesson Demo video:
https://player.vimeo.com/video/154327604