Scope and Sequence: Below is a day-to-day approach for teaching Virginia's high school Economics and Personal Finance course created by VCEE's affiliated Centers for Economic Education.  Each day provides a brief overview of content, key vocabulary and relevant portions of the Virginia Board of Education's curriculum framework, as well as teaching tips, lessons and resources.
Unit 1 – About Decisions (10 Days)
Unit 2 – Economic Systems (6 days)
Unit 3 – Producers and Consumers in a Market Economy (11 days)
Unit 4 – The Price System (11 days)
Unit 5 – How Are Businesses Organized (6 days)
Unit 6 – What Will Determine My Income (7 days)
Unit 7 – The Role of Government in a Market Economy (8 days)
Unit 8 – How Does the Health of the Economy Affect You? (6 days)
Unit 9 – Monetary and Fiscal Policy (11 days)
Unit 10 – We Are Part of the Global Economy (9 days)
Unit 11 – Goals, Saving, Interest and Banking (12 days)
Unit 12 – Investment & Saving Planning (11 days)
Unit 13 – Labor Markets, Human Capital and Income (9 days)
Unit 15 – Budgeting and Consumer Skills (10 days)
Unit 16 – Planning for Living and Leisure (7 days)
Unit 18 – Events Affecting the Plan (11 days)
Professional Development for Teachers:
Workshops,
Professional Development & Certification
Curriculum Resources:
Econ & Finance Curriculum,
State Standards & Resources.
Click here for the Curriculum Framework as a PDF file.
Programs for Students and Teachers:
 Stock Market GameTM,
Governor's Challenge,
Economic Educator Awards
Virginia CTE Resource Center VERSO 2019/2020 Economics and Personal Finance (2019) 6120 Competency-Based Task/Competency List
VA Standards of Learning EPF Course Approved Nov. 2009
VA Standards of Learning Curriculum Framework, EPF Course, History and Social Studies

TeachingMoneyVa.org – lessons, speakers, and classroom resources designed for Virginia teachers of the high school economics and personal finance course



EconEd Link.org –  online lessons, videos, interactives and current event connections published by CEE for high school teachers

Federal Reserve – online lessons, videos and interactives developed by the Federal Reserve System for teachers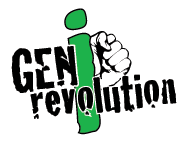 Gen i Revolution –  This online game gives students the opportunity to reinforce and practice personal finance skills, while competing against classmates. It aligns with the W!SE Financial Literacy test and satisfies Virginia's requirement to provide every student with an online experience. To register, click here.