Virginia Elementary School Librarians: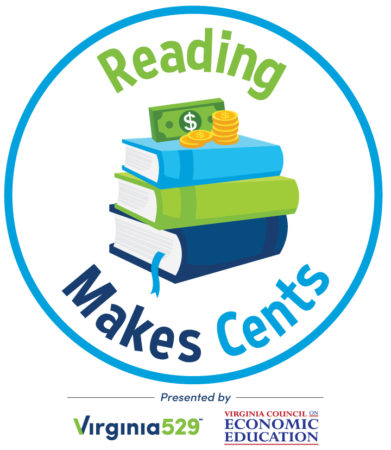 Virginia529 believes a good understanding of financial literacy is integral to success in the future. In partnership with the Virginia Council on Economic Education (VCEE), Virginia529 sponsors Reading Makes Cents to introduce basic financial concepts to K-5 students.
Virginia elementary school librarians who sign up for this program receive three free books from Virginia529 to read to their students. The VA Council on Economic Ed provides accompanying lesson plans and activities that can be used to solidify the concepts and further engage their students.
Reading Makes Cents is a K-5 reading challenge to help students understand and apply History and Social Science SOLs:
SAVING and the importance of budgeting money to buy things in the future
People make CHOICES because they cannot have everything they want and all choices have an OPPORTUNITY COST (the second choice given up when making a choice)
Investing in your HUMAN CAPITAL (a person's specific knowledge and skills)
People WORK at JOBS to earn MONEY
Visit  ReadingMakesCents.com for more details. Check back soon for information on how to signup for the 2019-2020 Reading Makes Cent$ program.
Click here for more info on our 2019-20 Reading Makes Cent$ featured books including summaries and discussion questions for your classroom. 


>> 2018-2019 books, lessons and resources
A Bike Like Sergio's
Miss Fox's Class Earns A Field Trip
Hidden Figures
>> 2017-18 books, lessons and resources
What Pet Should I Get?
Whoosh!: Lonnie Johnson's Super-Soaking Stream of Inventions
Isabel's Car Wash
>> 2016-17 books, lessons and resources
Lemonade in Winter
My Rows and Piles of Coins
Rock, Brock, and the Savings Shock
>> 2015-16 books, lessons and resources:
Tia Isa Wants a Car
Helen's Big World: The Life of Helen Keller
Uncle Jed's Barbershop
2014-15 books, lessons and resources:
A Chair For My Mother
Henry Hikes to Fitchburg
One Hen: How One Small Loan Made a Difference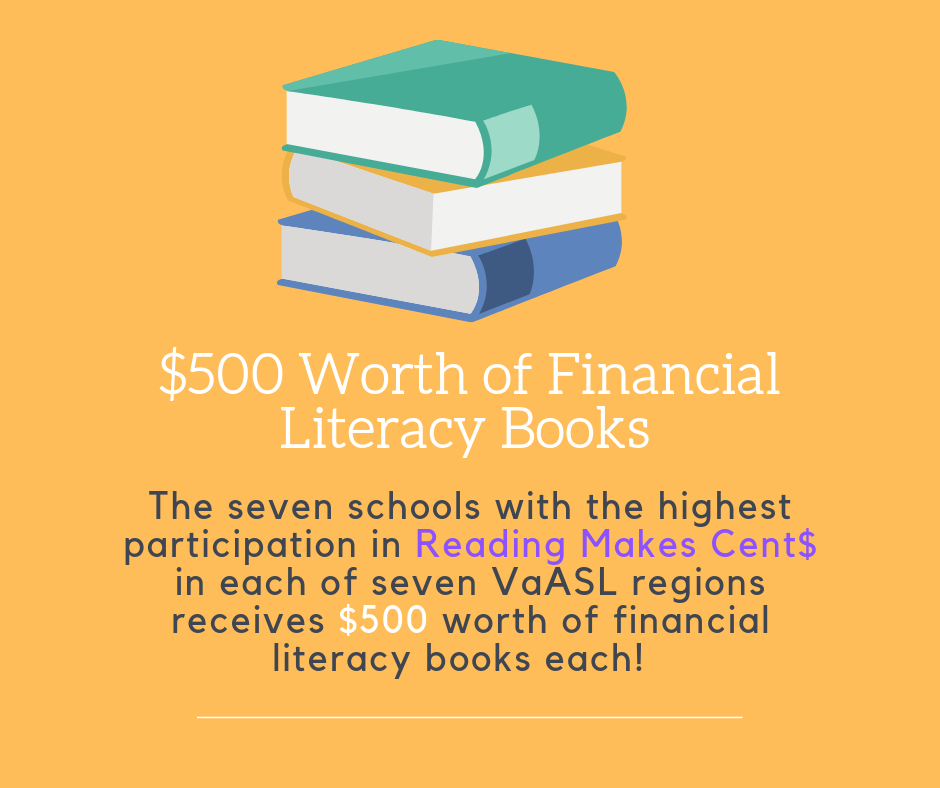 Special thanks to the Virginia Association of School Librarians for valuable input in shaping this program.