Cleo Edison Oliver, Playground Millionaire by Sundee T. Frazier is the featured book for the March 2019 Virginia Reads One Book program, a statewide, family and community reading event.  Tens of thousands of students and families across  Virginia all read together in this celebration of financial and family literacy.


Download the
2019 Classroom Guides for 
Cleo Edison Oliver, Playground Millionaire
With a focus on economic, personal finance and
entrepreneurship, these guides provide lessons and activities to engage your students.  Download classroom guides here:
>> Kindergarten & 1st Grade (Word)
>> 2nd & 3rd Grade (Word)
>> 4th & 5th Grade (Word)
>> Click to download  a short summary of the book (Word)
Interested in Registering for the Virginia Reads One Book?
The deadline to register your school (fee required) January 31, 2019.
Visit: >> Virginia Reads One Book to learn more or contact Cathy Plageman, Program Coordinator,  cathy.plageman@readtothem.org or (804) 334-5872.  Limited needs-based funding may be available.
About the 2019 Virginia Reads One Book Program

Virginia elementary schools that register (fee required) for the 2019 Virginia Reads One Book program will receive copies of Cleo Edison Oliver Playground Millionaire, by Sundee T. Frazier for students and staff.   During March 2019 students and families will read one or two chapters each evening for three weeks.
Activities & Resources for Virginia Reads One Book Registered Schools 
On March 1, 2019, a mystery reader from the Washington Redskins will kick-off the statewide reading event with an Exclusive Video-Cast Reading of the first chapter
Some participating schools will have a chance to attend an event at Redskins Park on Kathryn Starke's Tackle Reading Day

Ideas and tips for school assemblies, activities across the curriculum and community celebrations

Posters, student bookmarks

and

 an exclusive Sundee T. Frazier Video
The 2018 Virginia Reads One Book selection was
The Lemonade War
by Jacqueline Davies. Download The Lemonade War 
Teacher Guides
here: 
K-1
;  
2-3
;  
4-5
Click here for additional resources for kids and families.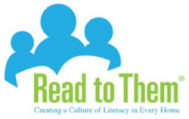 Virginia Reads One Book is provided by Read to Them, a nonprofit whose mission is to create a culture of literacy in every home. It will provide suggestions for in-school activities, assembly ideas and teaching resources as well as copies of the book and family engagement tools.