State Standards
Click here for the History and Social Science Curriculum Framework for 2008, currently in place. These SOL include an economic strand. VCEE's Centers for Economic Education have identified lessons for relevant high school SOL. The SOL were revised in March 2015 and a new curriculum framework will be adopted in Fall 2015 for implementation in the 2016-17 school year.
World History and Geography to 1500 AD WHI
World History and Geography 1500 AD to Present WHII
World Geography
Virginia and US History
Virginia and US Government
Economics and Personal Finance course
Beginning with students who entered 9th grade in 2011-12, students must earn one credit in economics and personal finance before graduating from high school. The Economics and Personal Finance (EPF) SOL are available here. Two curriculum frameworks are available – one designed for History and Social Science and the other for Career and Technical Education.
A scope and sequence approach and other resources for this course can be found here.
national Standards
K-12 National  Standards for Financial Literacy
NAEP Economics Curriculum Framework
Resources

TeachingMoneyVa.org – lessons, speakers, and classroom resources designed for Virginia teachers of the high school economics and personal finance course

EconEd Link.org – online lessons, videos, interactives and current event connections published by CEE for high school teachers

FederalReserveEducation.org – online lessons, videos and interactives developed by the Federal Reserve System for teachers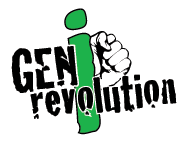 Gen i Revolution – online game giving students the opportunity to reinforce and practice personal finance skills, while competing against classmates. It aligns with the W!SE Financial Literacy test and satisfies Virginia's requirement to provide every student with an online experience. To register, click here.
EconEd Reviews  – search for lessons by economic concept, subject, grade level, standard, quality and sponsoring organization
Professional Development for Teachers: Workshops, Professional Development & Certification
Curriculum Resources: Econ & Finance Curriculum, State Standards & Resources
Programs for Students and Teachers: Stock Market GameTM, Governor's Challenge, Economic Educator Awards