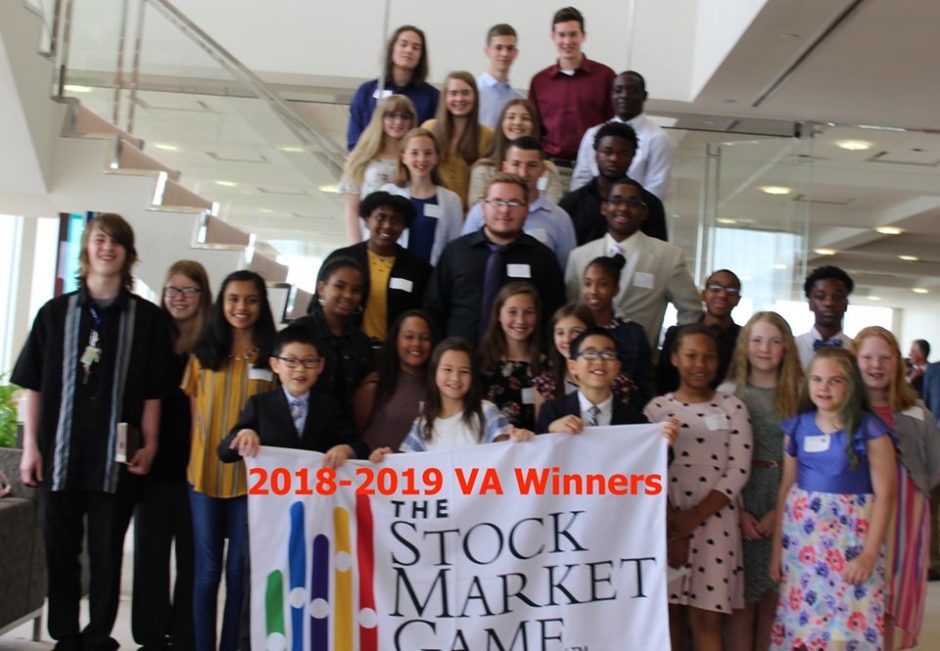 Congratulations to our 2018-2019 Stock Market Game Virginia winners. This online simulation of the real-life stock market helps sharpen skills in math, social studies and language arts.
THANKS to partners BB&T, the CFA Society of Virginia, the Mid-Atlantic Security Traders Association and Union Bank & Trust for supporting this fun and hands-on way to learn!
Thank you to the Federal Reserve Bank of Richmond for providing the venue for our awards celebration.
If your organization would like to help us grow school participation in the Stock Market Game in Virginia, please contact Laura O'Brien at lbobrien@vcu.edu.
Please consider a donation to support K-12 financial literacy school programs and teacher professional development in Virginia. Learn more here: https://vcee.org/donate/. Established in 1970, the Virginia Council on Economic Education is a non-profit, statewide organization.