We are pleased to announce the kick-off of our 2022-2023 Annual Reading Makes Cents Challenge!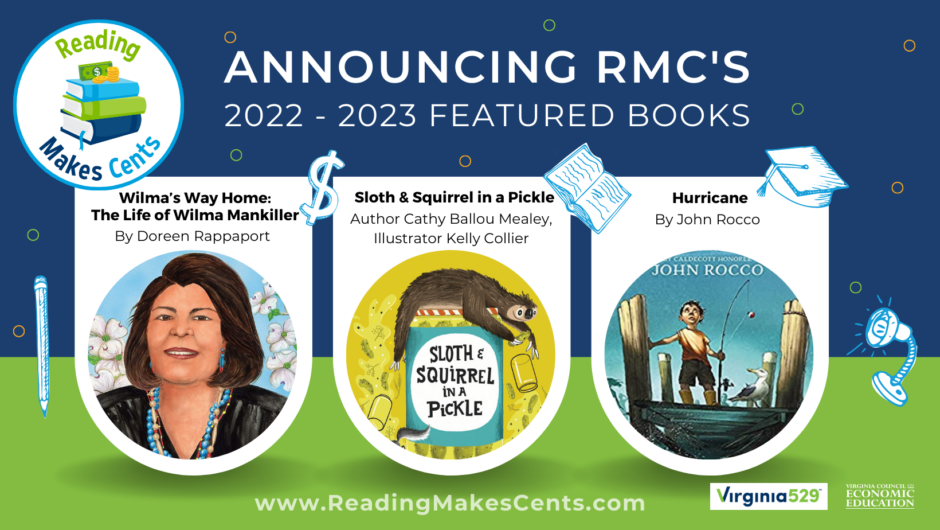 Reading Makes Cents annual reading challenge encourages students to explore the concepts of scarcity, saving, work, money and many other topics tied to SOL concepts.
• Earn three free books (with library binding) for your library.
• Encourage your students to learn about money, making choices, and saving.
• Reward students for reading.
• Give students the chance to win a $529 college savings account from Virginia529.
Our 2022 – 2023 Featured Titles Include:
WILMA'S WAY HOME: THE LIFE OF WILMA MANKILLER – Author/Illustrator by Doreen Rappaport
SLOTH & SQUIRREL IN A PICKLE – Author Cathy Ballou Mealey, Illustrator Kelly Collier
HURRICANE – Author/Illustrator John Rocco
All Virginia elementary school librarians are invited to complete a simple application in order to bring Reading Makes Cents to your school courtesy of Virginia529.