The following awards were received by the VCEE Network at the National Association of Economic Educators Spring Meeting.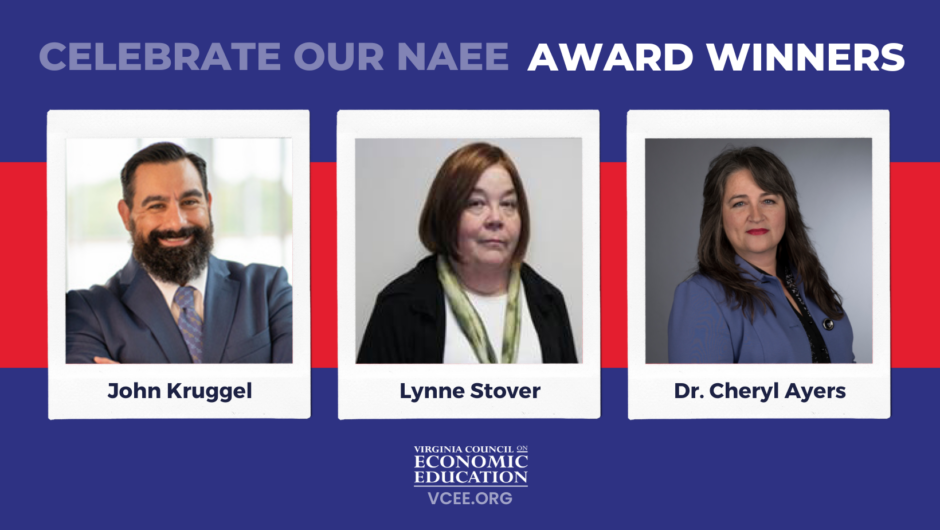 NAEE Curriculum Award of Excellence: The NAEE Curriculum Awards recognize superior curricular resources while also offering teachers and administrators a tool for choosing curriculum that has been evaluated by a committee of experts in subject matter and curriculum design.

John Kruggel, JMU Center Director – Gold: The Mini-Economy Econ Explorers Box
Lynne Stover, JMU Teacher Consultant & VCEE Reading Makes Cents Program Coordinator – Gold: Wilma's Way Home: The Life of Wilma Mankiller
(Lessons will be posted here: https://naee.net/gold)

Economic Pedagogy Scholar Award: This award recognizes a NAEE member whose pedagogical scholarship has helped people understand basic economics while honoring their consistent and continued engagement in economic education. The award also acknowledges the impact of the honoree's scholarship distributed through peer-reviewed publications and conference presentations.