In this digital age, a hand-written thank you note is so special.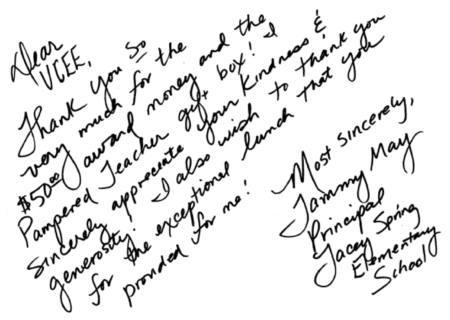 Sharing this expression of thanks with our friends at Virginia Credit Union, VHDA, Federal Reserve Bank of Richmond, Virginia Lottery and Pampered Teacher
Tammy May, Principal Lacey Spring Elementary School, Rockingham County and Tara Hardy with John C. Myers Elementary School in Rockingham County, VA won a 2018 Outstanding Economic Educator Award Mini-Grant.
Here is a summary of their project:
Kid's Market Project
Third grade students experienced economic concepts through establishing their own fresh food market. Students worked with a local grocery manager to determine the best food items to offer. They researched current selling prices, advertised for the market, opened the market, and made sale transactions. Students even discussed a contingency plan when potential bad weather was forecast during the time of the market.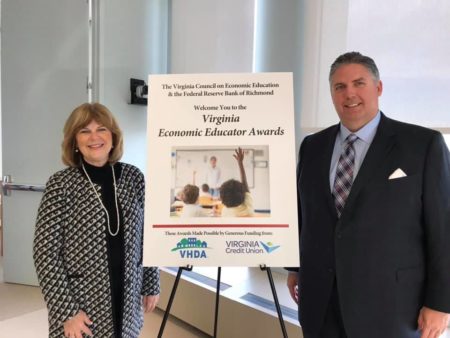 Susan F. Dewey, Executive Director, VHDA, and Chris M. Shockley, President & CEO, Virginia Credit Union, and their employees are rock stars for generously funding our 2018 Outstanding Economic Educator Awards.