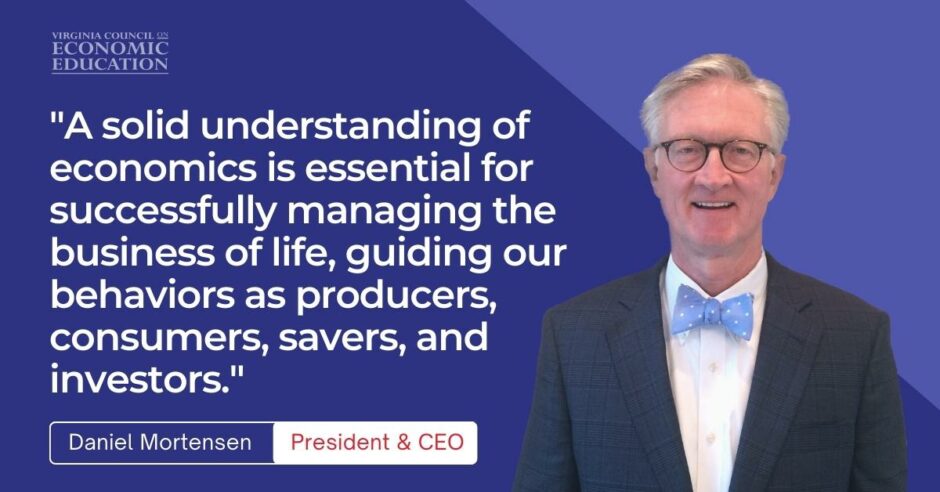 We are officially kicking off #EconEdMonth at VCEE! As said by Daniel Mortensen, our President and CEO, "A solid understanding of economics is essential for successfully managing the business of life, guiding our behaviors as producers, consumers, savers, and investors." It is our goal for the entire month of October to not only celebrate #EconEdMonth but to provide resources for econ educators, spark program interests with special workshops and have #EconFun with chances to win prizes like t-shirts, stickers and special swag boxes!
Join us each week for:
• Market Mondays
• Teacher Talk Tuesdays – Workshops: Oct. 4, Oct. 11, Oct. 18 & Oct. 25
–Register for our first workshop here: https://vcee.org/workshop/reading-makes-cents-sloths-squirrels-hurricanes-and-mankillers-2/
• Win-It Wednesdays
• Thankful Thursdays
• Fun Fact Fridays
Be sure that you are following us on all of our social media pages so you will not miss out on any of the #EconFun!